Our real-life homeschool plans & curriculum for the last decade
There are so many choices to make when we start to homeschool. And the question: What homeschool curriculum best fits our style and needs? is at the top. After over a decade of homeschooling, here is what we've found works for us. Take, mix with brains, and experiment with curiosity to find out what works best for your family.
As a second-generation homeschooler, here are ALL the best homeschool curriculum and books we've chosen over the last 12+ years (and some mistakes too).
My husband and I both grew up homeschooled and now are homeschooling our five children.
We homeschool classically; that is, we believe education is a training in Truth, Goodness, and Beauty. Education encompasses all of life and not only the work on a checklist or what we do from breakfast-lunch in the mornings. More than studying Latin and literature (which we do), classical education is about pursuing it all in order to grow in virtue.
Classical homeschooling is our style because we believe truth and wisdom need to be the guiding principles as well as the aim we strive for.
---
Table of Contents
---
Our homeschool story
My husband and I were both homeschooled, and now it's our turn to homeschool our crew. Neither my husband or I have ever gone to public school (at least, not until community college and university). That puts us at a huge advantage for weaving education into life, because our parents did the hard work of de-schooling their approach. I don't remember what class it was for or why I picked the topic, but in college I ended up writing a research paper on classical education in a homeschool setting.
I interviewed a teacher at Logos School who homeschooled his own children, and that conversation made me realize I had no idea what I was stepping into. I wrote the paper, but it only left me feeling completely ignorant about the topic. That was not acceptable, so from then on, before my husband and I were even married, I was a classical education research hobbyist. I found Cindy Rollins when my oldest was a toddler and read Norms and Nobility, Leisure: the Basis of Culture, and Poetic Knowledge with her online book clubs before we ever started "real school" (in my mind, that's third grade).
Finding myself with actual small children of my own, I repented of my early-twenties' arrogance that my mom's "better late than early" Moore-inspired approach was lacking and lazy.
A year or two into Morning Time and Math-U-See and read-alouds, we repented of our early-twenties' attempt to launch an ACCS classical school. I was not going to give up this amazing life of learning alongside my children, exhausting and demanding as it was.
We now have five kids, a boy aged 16, a boy aged 14, a girl aged 11, a boy aged 9, and a girl aged 6. I'm in my thirties and we've been homeschooling for over ten years. After investing my idealistic twenties into educational philosophy and reading dozens of amazing education books, now I find it's time to stop (only) thinking and writing about it and actually flesh it out in real life.
So, what does it look like to actually put these principles we've been talking about into practice? What do these principles look like with real people in a real home?
It looks different in every family, but here's what it has looked like in ours, from year to year, homeschooling preschool through high school.
How I Make Our Homeschool Plans
It can be intimidating to make a homeschool plan. It feels like a place for an expert. And it is. But the expert that is needed is not a curriculum guru, but an expert in the particular students being taught – and that means mom.
Gather a few trusted sources: Moms who have blazed the trail, moms just a year or two ahead but in the thick of it still, book lists, multiple curriculum guides (as examples), and more book lists. This is how I begin each year, also.
Most importantly, we need a curriculum filter. There is so much out there, so many good options. We can't do them all, and we shouldn't feel bad that we can't. Start with your family's own priorities and standards, not a curriculum provider's standards and expectations.
Years ago, there was a homeschool trend to set a Rule of Six – or five, or seven. This was a way to remind ourselves of what was most important in our homeschool days, especially because the priorities are usually not what show up on a publisher's scope and sequence.
For me, keeping track of six facets of life daily helped me, especially in the early crazy days with everyone under ten, to remember that education isn't about how many math sheets or spelling words one does, but about becoming a well-rounded, developed person.
Here are the six daily "rungs" of our day I chose:
Worship — pray, read Scripture, obey God
Work — chores, school, keeping possessions in order, helping
Read & Listen — learning and language development
Think — narrate, discuss, contemplate, problem-solve, write
Move — outdoor time all days possible
Overcome — gain self-control & self-government with attitudes and work ethic
I settled on that last one because I wanted to remind myself that a bad attitude or a mess made or a habit forgotten is not necessarily evidence of failure, but is always an opportunity to grow. I needed a perspective shift. I wanted to see my main role as a teacher as the one helping my students learn how to learn themselves, and it'll be rough going — tripping and stumbling and falling is inevitable. Keeping them lifted up and on a steady path is my primary job, not pouring information into their heads.
These six categories are just as applicable to myself as to the children, and they will hopefully find them just as useful when they are adults. If these six aspects of life become habits, become ingrained parts of everyday life, they will continue to serve them — and me — well.
After a few years of homeschool practice and reading and iterating, I also developed a shorthand version of our family's educational principles and priorities.
A Homeschool Guiding Vision Statement
Our homeschool pursues a Christian, classical, holistic education.
Christian
[kris-chuhn]
of, pertaining to, or derived from Jesus Christ or His teachings
exhibiting a spirit proper to a follower of Jesus Christ; Christlike
In our homeschool, this means
All of life is under the Lordship of Christ.
Our identity is in Christ alone.
God's redemptive, historical, eschatological story is the story we want to tell, to live, and to own.
Classical
[klas-i-kuhl]
(of an education) based on the humanities and the study of Latin and Greek
(of the arts) denoting or relating to a style in any of the arts characterized by emotional restraint and conservatism
In our homeschool, this means
We educate in the stream of our heritage: Western Civilization.
We study the trivium & quadrivium (including Latin) as our base, and we dismiss modern subjects like social studies and health.
Our aim is virtue, not a white-collar job.
Holistic
[hoh-lis-tik]
Philosophy. the theory that whole entities, as fundamental components of reality, have an existence other than as the mere sum of their parts.
care of the entire patient in all aspects of well-being, including physical, psychological, and social.
Synonyms: integrated, complete, whole
In our homeschool, this means
Our educative efforts aren't confined to formal studies, but bleed out into all of life.
Every bit of life and home and family makes up the education of a whole man.
Children are bodies, souls, and minds, and we treat them as whole people; we don't compartmentalize their being and we don't compartmentalize our days and we don't compartmentalize our life or faith or learning.
Education
[ej-oo-key-shuhn]
the act or process of imparting or acquiring general knowledge, developing the powers of reasoning and judgment, and generally of preparing oneself or others intellectually for mature life.
An instructive or enlightening experience.
Synonyms: enculturation, nurture, upbringing
In our homeschool, this means
Education is about forming a whole student toward virtue rather than preparing him for a job.
Education is primarily focused on thinking and ideas and abilities rather than specific content or facts.
"Education comprehends all that series of instruction and discipline which is intended to enlighten the understanding, correct the temper, and dorm the manners and habits of youth, and fit them for usefulness in their future stations." –Noah Webster
Our Real-Life Curriculum Choices
What the best homeschool curriculum picks have been for us does not necessarily mean these will be the best choices for you.
When I start planning for our next school year – any part of it – I start off with a "brain dump" of sorts and construct the ideal morning that includes everything that sounds lovely and engaging.
Then I start crossing things off. "Will this actually happen in our house?" No. "Is this really worth the preparation and enthusiasm effort it would require of me daily?" No, if I put my energy there, realistically it is only taking it from Latin – and it's not something worth trumping Latin.
So I start with the therapeutic list and then whittle it down to the realistic list, knowing that implementation will eventually whittle it down further still.
That's the way a real homeschool year rolls, and now I expect it.
Choose the tab to explore that year's homeschool plan:
Every year I make school plans in June and post our picks and decisions. Then, at the end of the year, I look back over and evaluate how it went. Both are extremely helpful parts of the process.
You can use these tabs to explore the homeschool plans and curriculum choices I've made over the years.
Homeschool Plan Overview
This will be a different kind of school year. Not all my children will be in my homeschool and I'm not doing any larger classes with other kids (besides our continued mini co-op with another family).
My oldest will be taking a full load at the community college with their dual enrollment program. He'll be out the door (driving himself, praise the Lord) at 6:30am.
My youngest has been baby-stepping into school routines and will continue the next few baby steps into responsibility. She's 6 and will be 7 in early November.
So all told I will be educating a ninth grader, a sixth grader, a fourth grader, and a first grader. Approximately, of course, because grade levels are arbitrary divisions.
We'll keep up our mini co-op for "Elementary Lessons" – and Geneva and her 7-year-old partner will join for half. So this is the last year of "Fun School" for younger kids – because there are no more younger kids!
My second son is starting high school and this year I chose to go with more video instruction and not do a literature class for his peer set.
But my primary teaching focus will be on teaching writing to my own set (my own set includes my friend's kids). They don't need instruction so much as they need practice and personalized feedback and revision. So that's what they're going to get this year.
Morning Time got a makeover with poetry added back in and a new, non-binder routine.
But if things are working, don't mess with it. Our checklists are largely the same. I changed the fonts to make them seem fresh and new. Our daily routine will not be much different, really, even with my oldest gone. Most of our books and plans this year are just cut and pasted over from previous years – I've done all these school years before, and I'm not going to make a new plan when the first ones worked so well and were full of such good books.
Planning Overview
In July (because of our year-round homeschool schedule) we will begin our 11th year of homeschooling. That is hard to believe until I look over and see two young men taller than I am at the table.
For one of those tall young men, this will be his last year under my educational charge. Our plan is for him to do full-time dual enrollment at the community college (our state has a program for it that both my husband and I did 20 years ago) his junior and senior year. Then he will be a transfer student wherever he ends up going after that.
So it is a last year for one and a first year for another. Sort of. My youngest will be 6 in November, and she will have phonics and books to practice reading (she's just starting to sound out words and want to know what things say on her own time apart from lessons, so I think she'll be reading before she's 6). She will have math and handwriting. She'll be a part of Morning Time – with her own binder this year. But her whim and openness will still dictate much of her learning this year – she is not at compulsory school age yet in our homeschool.
No, the new compulsory one will be the 8 1/2 year old who needs more challenge in his life. As is appropriate for a 7-year-old, his school work was basic and short. He joined Elementary Lessons and participated well, but the only part that stretched him was that I made him sit properly in his chair and not interrupt others. He did expand his reading horizons, which was one of my goals, and he does pick up books more often, but they are never nonfiction and rarely non-fantasy at that. He's not resistant (anymore) to other books, but won't pick them up of his own accord. So he'll need both more accountability for reading selections and also enough work to challenge him so that school is not always easy (which breeds complacency and laziness in my experience).
My 10-year-old made many subtle leaps this last year that would have been easy to overlook. I was glad for the time I took to audit our homeschool year and see that she met the goals I set and grew in maturity over the year. She's growing into a responsible, self-conscious, motivated student who still needs plenty of encouragement and hugs along the way (I'm better at challenge and direction than encouragement and hugs).
My youngest will turn 6 in November and is a budding reader, doing her best to sound out words she encounters here and there. So we need to continue with phonics, have math available when she wants to do it, and make sure she's read to.
Her big excitement this year is getting her own binder during Morning Time with everything in it just like everyone else.
I now have two teenagers! Woohoo!
For his last year in our homeschool, Hans has an awesome book line up. We'll be using 2000 Years of Christ's Power for both history and theology, and he'll also watch the lectures from Wes Callihan's Christendom series and practice note taking with those. For science he'll be using Novare's Introduction to Physics, which is written for high school freshman and sophomores, along with 6 Easy Pieces by Feynman and Drawing Physics.
It's a great round-up, and it will keep his mind occupied, but he should still be done by 1 or 1:30 with a lunch break if he stays on task (perhaps excluding piano practice time).
Oh, and he'll learn to drive!
Put all that together and clearly it will be a full year. Without the accountability of classes with friends on the calendar, I don't think it'd get done. But it will.
I'll be fleshing out each student's plan in more detail this week and next, so stay tuned.
However, I'd be remiss not to mention a tool that has kept me on track for years, and came again to my rescue this year in a fresh new way.
I admit it. I started school planning by jotting notes and buying books an even starting my spreadsheet lesson-plan-lists. I started in the middle, not at the beginning.
But, I started Pam Barnhill's Put Your Homeschool Year on Autopilot course and instead of nodding and skipping the "vision" and "goals" steps, I watched them and actually did them. I'm glad I did. Her guidance through those steps in the videos was super helpful and clarifying and after working through that process and putting those goals down in writing on paper, I was able to cross off some things on my lists with confidence and also switch around some people's work so that it emphasized the goals I had rather than just "stuff they should probably do."
It's tempting to skip the foundational steps, but if we want a rock-solid plan and confidence as we put it into action, we'd do best to have our vision and goals in writing, in our face.
Usually I have all my decisions made by June and all I need to do in the summer is pull the materials and plans together for execution.
That was not true this year.
We had one piece still under discussion and only received the information we needed to make a decision last week: Our older two boys, 13 & 15, will join NCFCA. NCFCA is a national homeschool speech and debate club, and our local club is about 5 or 6 years old.
Because I do my best to keep the boys' work concentrated and condensed, I don't think the time and work commitment required by the club will infringe on our planned studies, but I'm also holding it all with an open hand, knowing we can adjust as we go.
It's a good year, and I love the balanced, full picture that the plans and the book stacks paint.
I also anticipate requiring a power nap every day while trying to work the plan.
Endurance and stamina requires discipline and practice, and that's what I'll need to help keep us on track.
How our homeschool plans actually played out
Note: This year I had a 10th grader (15yo), 8th grader (12/13yo), 5th grader (10/11yo), 3rd grader (8/9yo) and K-1 (5/6yo).
Before planning next year, it's best to step back and evaluate the past year. Often I'd rather just move on to the next thing, but if I want to make good decisions, I have to consciously choose to learn from my experience so far – and that means not only thinking about what I want to fix from this last year, but noticing what did work as well as what didn't.
It's easy to begin by noting what went wrong and what I want to fix for next year. Analyzing and troubleshooting is my tendency and preference. However, it's true: It's better to begin by remembering what went right.
5 things we did well this school year
Lots did happen this year, after all.
1. We made a lot of math progress.
This year we had a student finish Primer and finish PreCalculus. I found this funny because when we started that PreCalculus student back 10 years when he was 5, I started in Alpha, thinking the kindergarten program was a waste of time. Every other student of mine has done Primer – not because kindergarten math is essential or important, but because every one of my 5-year-olds has wanted to do math, and I both didn't want to start them in math where they'd need help nor did I want to waste their enthusiasm. Math-U-See Primer is the perfect workbook for the enthusiastic 5-year-old: it's "real" math just like everyone else, and it's also just the right skill practice to prepare them for Alpha.
When my oldest started and I was big on plotting out complete scopes and sequences, I also never imaged we'd get through PreCalculus. Completing Algebra 2 was all I was aiming for. Indeed, if I had remained in charge of math, completing even Algebra 2 would have been difficult. However, my husband took over math when I was in over my head halfway through Algebra 1 (I never understood the plotting of points stuff and skipped it when I was in charge of my own math education at 15). He wasn't insistent that Hans finish PreCalculus, but he was insistent that Hans be challenged and continue to progress in math, and that got him through PreCalculus before he finished his 10th grade year.
And my oldest is not the only one to make more progress than I expected this year. Each and every student is farther than I thought they'd be when I planned the school year last summer. They're all farther than I thought they'd be as I helped them mid-year.
I do help with morning math tutoring for the younger three students and sometimes our Algebra 1 student (sometimes he has to wait for dad), but I get no credit for the amount of math progress everyone made this year.
My husband took over math grading three years ago and has been faithful at it ever since. His faithfulness guarantees ours because he is grabbing everyone's work to correct every evening and pulling out their next day's work. He's on top of it. Consequences for not having work turned in are clear. Consequences for incomplete work are the same as not doing it at all. Consequences for sloppy work are consistent.
Allowing my husband to be in charge of that subject even when I disagreed with his method of relentless progress (not without mastery – he just worked harder to get them to mastery sooner) made me realize how often I let my own comfort and convenience dictate a slower pace – not because it's better for them, but because it's better for me. That was convicting.
So, math has been prioritized because it's being checked and followed up on daily. Funny how that works. We don't really choose what we prioritize by scheduling it into the day. To prioritize is to faithfully follow up on, every day.
2. We stayed on schedule and finished our books on time.
Chalk one up to realistic planning and also a year with very little sickness.
I tend to be an over planner and overestimate what we can get done. So I'm very grateful we do much of our school alongside my friend Kirsti, who gives my visionary plans a dose of reality.
3. Geneva can read!
Here is another thing I really can't hardly take credit for. I was super inconsistent with her phonics lessons – on average we maybe did reading and phonics once a week all year. Yet, she was ready and she was a natural.
I'm not even sure exactly when it happened or how, but she started reading not just by carefully sounding out words (which she was doing at the start of the year), but simply reading.
I, for one, am overjoyed to shelve the phonics notebook and not have to go over "a, ay, aw" again. Everyone in our house can read, and everyone in our house does choose to read on their own.
That's a huge win.
4. Hans owned his work and passed the dual enrollment assessment test with flying colors.
The other huge win for the year was "graduating" our first student. He's not really graduated, but we are delegating the rest of his high school education to the local community college.
Our plan from the beginning was to send our kids to the community college for their junior and senior year, just like my husband and I did, not only so they can graduate high school with a "free" AA (it is a state dual enrollment program), but so that they have a challenge that is not overseen by or provided by their mother as they prepare for adulthood. I, for one, am glad to be able to move into a support role instead of the standard-enforcement role.
The entrance test to get into the program is no joke, though. It is not uncommon for kids to qualify for the program without qualifying to take college-level math (those students are supposed to continue with math at the local high school). Hans, however, got into Precalculus II – skipping a level of college math – and got a near-perfect English score.
Again, this is the fruit of his own decision to own his education this year and not necessarily of my work. He saw the light at the end of the tunnel, as it were, and knew his work would pay off in a tangible way soon, so he applied himself and earned this victory himself.
5. Everyone's skill in speaking in front of a crowd improved.
Even mine! Turns out, practice works. Funny thing.
We did NCFCA Speech club this last year with our two teens and though it took a toll and was a bigger time and energy drain than we expected, still we did see growth and fruit from our participation in it.
Public speaking is a personal weakness of mine, and something I always succeeded in avoiding until – surprisingly – adulthood. I figured as a homeschooling, stay-at-home mother I would not need speaking skills and so patted myself on the back for the clever ways I escaped any necessity of practice through high school and college.
And, I was wrong. My hand has been forced and it turns out that my own shutting off an avenue of growth was not healthy or right.
Therefore, I know I need to go out of my way to help my own children have the experience of speaking in front of strangers while they are yet young and the stakes low.
NCFCA it is. My 15-year-old oldest placed 6th overall in his informative speech at our local tournament, where they were told first-year participants rarely make it to semi-finals. Although an introvert and not a performer, he found a topic he could communicate about with passion and purpose and did so. And my 13-year-old son who is extra reserved also has a competitive side that sparked him into action. His ability grew, though not without familial pressure being applied, and by the end of the year he was lobbying to continue and planning speeches for the next year.
I have no fear for my middle children being microphone-avoidant, but still, practice is helpful for all. They also received audience practice in the two small, informal, student-directed Shakespeare "festivals" we did with a few other families this year. Even from the fall to the spring show their volume and clarity and poise increased.
When we began homeschooling, I identified where I was weak and made it a priority to find ways to shore up those areas with outside help. Math and public speaking were two needs I knew I wouldn't be able to provide on my own. But this year I saw significant progress and achievement on both fronts, which have brought me great relief and gratitude.
5 things to improve for next year
1. Morning Time was a struggle.
The relentless math progress did come at a price, though I admit it was more of a scape-goat than a real culprit. Because two students needed math tutoring (or, really, math counseling), math pushed out morning time more often than I'd care to admit. The kids always wanted to get started and get it done early, though I tried to postpone their start until after Morning Time. In the end, I was hindering them, not helping them, by blocking their desire to get started, so we just went with it.
We also had to deal with teenage angst over Morning Time and how it got in the way of getting work done. However, I learned not only through moments of clarity mid-year but also in my student survey that the grousing was not what it appeared to be on the surface. Thus, I learned another good lesson.
Really, the start-up difficulties, the complaining, the eye-rolling, the grousing, were not – as it appeared and even as they stated – because they didn't want to do Morning Time and didn't understand why it was valuable. Instead, it was like exhaust smoke from starting an engine: Just what's coming out as they get started against internal resistance. Starting is the hardest part, always. Starting is even harder when you no longer have the enthusiastic energy of childhood, but rather a real workload and a body in constant hormone flux.
Another roadblock we experienced was a format change that never got off the ground. After years of using our binder as the momentum to keep us going: just turn the page, move the flag, and do the next thing, we switched to everyone using a hymnal and Bible, primarily because our church (with the denomination) changed hymnals. The change in hymnals brought some word changes not only to some of our standard hymns but also to our catechism memory. Because our guiding principle for hymn selection has been to aid and prepare for congregational worship, to our chagrin we decided we needed to adapt and adopt the new standard. I wasn't going to make all new copies of our over-50 hymns in each of 6 binders. Instead, we just bought everyone a hymnal, which also contains the catechism. However, we never got a new rhythm off the ground with them. I tried several iterations and learned from each one, but never got to the point of figuring out the new normal. So that was another factor that strengthened resistance on all sides.
The real reason we were inconsistent with Morning Time: I let my own excuses build with everyone else's and let resistance win and grow stronger. Consistency kills resistance, and I never made the effort of will to make it happen, despite my principles and despite knowing better.
I think this will always be top on my list of regrets about our homeschool, because this was Hans' last year with us at home. I allowed the opportunity for strengthening family culture and ties to languish in favor of individuals each getting on with their own thing.
2. Poetry was skimpy.
Every time we did do morning time, I felt the lack of poetry. It was a conscious decision I made at the beginning of the year in order to shorten up morning time to appease those with harder work loads. However, as the year went on I regretted it and missed it, tried a few times to fill it back in, but it didn't stick.
Poetry is so easy to skip and undervalue, but it adds a depth and richness that we don't even know we're missing until we've had it and then don't.
Don't study poetry. Read it. Add it to your day as something to enjoy like any other read aloud. Do so for several years at least. Memorize it for its beauty and its language patterns. Memorize it for delight.
We will be next year, because we need it. We love it. We miss it.
3. Latin was skimpy.
Oh, Latin. I try; I do try. I just don't try hard enough.
We are done with Latin for Children Primer A – in both senses of the word. In 2 1/2 years my middle two have (mostly) completed it and still don't understand that the endings on Latin words communicate meaning – just like my older two students didn't get until halfway through Primer B and a lot of repetition on my part. LFC is a program that works with a classroom teacher mindset, I believe; it's not built for the homeschool and it's hard to work it consistently in a homeschool setting with a non-teacher mom, even with the DVDs.
We enjoyed our time in Lingua Latina, just listening and following along and doing some copy work out of it, but by chapter 6 we were totally lost and although I thought we should just go back to the beginning and repeat, my students revolted at going back to the beginning. So, we turned to Getting Started with Latin and with that, even though it started way below where they "ought" to have been, I saw the most comprehension and therefore progress.
So, I admit, by the last term I had them "finish up" LFC just as work pages to complete.
And I am finally taking Brandy's advice and moving to Visual Latin next year.
4. I didn't keep up my end.
Story of my life and my homeschool, just ask my teens.
In all honesty, I did better this year, really. I did much more of the readings to keep up with my oldest than I had before, even though I usually read them several weeks later.
But still my checking of work done started strong and petered out by winter, revived a little, then trickled down to cursory glances by the end.
So I have to remind myself – and I have had occasion to remind myself from experience – that it's simply true: The more mom sees the work being done and cares enough to give feedback and have conversation, the better the work and the attention and the caring the student gives his work. Across the board. Without exception. It's true of the motivated student and it's triply true of middle school students.
If it's been three weeks since you've looked at the work being done and interacted with your student about it, 10-1 the work is not really being done.
We just need this little PSA on repeat all school year, don't we?
5. Our school year was full of appointments.
Oh my. Driver's ed. Orthodontist appointments. Speech club. Piano lessons. Add in needed grocery trips and it turns out we almost never had an entirely at-home day (except for the days in February we were snowed in!).
Even though I was usually able to guard our school hours and we did get our work done before any of our outings, I didn't count on the "wear and tear" affect – on my own energy levels and also on the housekeeping as well as parenting consistency. It's only possible to have consistent parenting if you're actually in the same room as your young children for most hours, and that has not been the experience of my youngest children. I can leave them at home with their siblings while I go grocery shopping. I can leave them at home while I take people to appointments. They are with siblings, but not me, most of the day.
It's not all bad, and we aren't having serious problems, but it's just been a strange change that I'm only aware of after the fact.
You know those things older moms say that are "not encouraging" or "so cliché"? Like how it goes by so fast or you must be so tired? They actually say it because it's true. Whether you like it or not or find it encouraging or not, it's true and so you probably need to hear it. Turns out when they said "by the time they're 15 1/2 you'll want them to drive" and "I feel like the chauffeur" they are also right. Just a heads-up for you if you aren't there yet. Life with big kids is crazy in a different way from how life with small kids is crazy.
Life changes. God doesn't. No matter what, our weaknesses will be exposed and that's good for us. Keep on truckin.
One overarching theme I noticed when thinking about this last year is how much our current life situation needs to factor into the overall plan. School doesn't happen in a vacuum.
The methods of education my middle/youngest children need is different from those my older two needed not only because they are different people, but also because our family life and dynamic is also different.
Make smart changes for the school year.
What's New in Our Homeschool Plans This Year
My youngest will be 5 in November, and so she'll start easing into some school routines besides Morning Time with the family.
PreK is pretty casual around here – even when I've had early readers, they are early readers despite me, not because of me. 4-year-olds do need books and language and outdoors, but they don't need lessons. Still, my 4-1/2-year-old is asking to learn how to read, so instead of waiting until the second half of the year to work that in, she and I will do 3x a week couch lessons for 20ish minutes that will include 5-10 minutes of phonics. She is also starting to write letters, and so someone should be having her practice starting from the top.
My oldest will be 14 in August and starting high school!
So that's new.
But it's not really too different. He'll be continuing in math, reading and writing in history & science, doing the next level of logic. His year this year really won't look too different from last year.
So, they're all a year older and we're all moving upward and onward, but it's always just the next step.
Goals & Priorities
This is my 10th year of homeschooling, and I feel like I have the scope and sequence, a bookish liberal arts program, pretty well in hand. We love poetry, Shakespeare, and Tolkien. We read, draw, and read. Thanks to a friend who schedules them, we have regular nature walks.
But the worst thing to do at this point is to sit back and think I've got it figured out. I don't. So far, so good, but it'll only continue to be good if we all – myself included – continue to grow. Repent. Rejoice. Repeat. Every day, and also every school year.
The curriculum might have been easy to pull together, and the checklist routines were figured out last year, but this year brings its own challenges.
My temptation in the face of 5 students, classes, and an online business hobby will be to treat each child like a checkbox and to move through the ropes as efficiently as possible. Yes, each child will get time and attention, but I know I will tend to dole it out as the next thing on the docket without taking the time to look into eyes and care – not about the books read or the work done, but about the person right in front of me, right then.
So these are my own goals for my own teacher-self, which are much more important than any student goals on the list.
Whenever I sit next to a child to help, I will begin by looking into their eyes and smiling.
At least once per day, I will work in at least a side-hug or shoulder-rub while each child is doing work.
Every tutoring session must elicit at least a chuckle from the student, or it's a dud. Full laughter is better.
On my notecard, daily to-do, or school plan – whatever I'm looking at – I'll be summing these tactical, practical, relational goals as "Look. Hug. Laugh."
On the Docket
Everyone has math, piano, Morning Time, artist study, and Shakespeare.
9th grade – modern history, biology, music appreciation, early modern literature, essay writing, logic, Basic Christianity
7th grade – ancient history, science history, informal logic, poetics, grammar, ancient literature, study through the Bible
4th grade – modern history, science topics, Gospels, studied dictation, beginning writing, mapwork, Latin
2nd grade – modern history, science topics, Gospels, studied dictation, mapwork, Latin
Pre-K – phonics, basic penmanship, beginning catechism, picture books
The best thing about short lessons is that you get concentrated lessons, do strong work, and it doesn't drag out all day. We do short lessons, and Bible, Morning Time, piano practice, and math are the only things that happen every day. So even with the following list – with a nature study morning a couple times a month – we'll generally be done by 1:30, with a lunch break.
Knowing the end is within sight – both daily and in terms – helps us all keep focused and dig in. Everyone gives up when they think their checklists are life sentences. So discouragement usually first gets a time management pep talk – because I'm a fun mom like that.
The pieces of planning
When I plan, these are the pieces I am pulling together:
Each person's books
A yearly plan with dates for each six-week term
A weekly time budget with class times, school times, errands, and life necessities (like meals) plotted out – does it fit?
What subjects and books we'll do in the mini-co-op classes I teach
A Morning Time procedure plan with the binder contents chosen (i.e. poems, etc. for the whole year)
Then, once those pieces are in place, I start getting more granular:
Plot out how many pages of each book needs to be read per week
Figure out how to assign each book or subject
Create & print anything (and everything!) that needs to be printed – yes, for the whole year if I can manage it
Order everyone a math book at least 1 level beyond the one they're in now
Set up everyone's Morning Time binders
Print & page protect & organize the memory work for each term
Create each person's master Trello checklist
Create a teacher's weekly summary master list
Create a Monday Meeting agenda checklist for each child
Create a teacher's weekly review checklist for myself
Walk through each day of the week multiple times in my mind's eye, looking for logistical snags I can bypass with planning and tactics.
Buy school supplies!
Set up the bins of books and supplies so they're convenient, orderly, and ready-to-go.
That might sound like a lot, but really I walk through the planning as described in Plan Your Year – once piece flows into the next, and by the end of June, I'll be open-and-go ready for the rest of the school year. I do plan down to page numbers, but in a "flow chart" sort of a way. Our school calendar has 34 weeks of school, and most subjects I've planned for 32 weeks. After all, life happens and we don't want to drag school on into the lovely spring because we were sick for a few days in January.
This is our final week of homeschool lessons, then we'll take half a week to complete our standardized testing and joyfully embark on our 7 week summer break, which will include a family wedding, swim lessons, and tennis camp.
3 things that worked this year
1. Learning with friends.
Sharing life and learning with likeminded friends is, by far, my favorite part of our homeschool year and a key in our consistency and much of our success. Other kids show up – on time. I have to step it up and show up, too. More than the consistency push, though, the lessons with friends ensures that my kids know they are not alone. They have people who understand a Shakespeare quote or joke, because they were reading it together. They don't fight the homework, because they want to show up prepared like their friends will – with a paragraph or a paper or a poem they will read aloud to everyone. Instead of solo narrations, my middle kids only know narrations that seem more like conversation – excited (extroverted) chatter about what we just heard. Not all co-ops are worth the effort, yet there really is no substitute for learning alongside friends.
2. Video teachers.
We haven't sprung for outside or online classes, but the DVD lessons we have used have been a lifesaver. Math-U-See, Latin for Children, Intermediate Logic, Grammar of Poetry, and Art of Argument – plus xtramath and Khan Academy as needed – have all made it possible for us to accomplish a full load and a broad education with each level currently happening in our house. I couldn't stretch that far all on my own, but I can oversee and tutor if the lessons are prepared and taught and ready to go when the student hits play. My favorite bonus is that video teachers never get frustrated when they are asked (commanded, even) to repeat themselves.
3. Chores.
When I redid our chore routines last summer, I thought about what needed to be done to get our school days off to an early, smooth start, especially on days where people would be showing up at our house at 9:30am (3 days a week). So instead of starting with possible chores each child was capable of doing and picking the sweet spot chore (not too easy, not too hard), I made a list of all the things that needed to happen in the morning to be ready for school and then assigned from that list based on ability. So, between the 5 kids, breakfast is entirely cleaned up and put away (one takes care of the kitchen, including unloading the dishwasher and loading, and another the dining room, including setting it with the Morning Time binders when he's done), laundry is started, the entry way is cleared and tidy, and the main level bathroom is wiped down.
Having these chores be daily and automatic and mostly done by 8-8:30 (we definitely had creep over the year) has been a huge blessing.
3 things that didn't work this year
1. Analytical Grammar.
I wanted to do some grammar practice with my 12-year-old just to keep up his skills. Instead of coming up with it myself (which would end up not happening), I decided to go with prepared practice pages – Analytical Grammar. We gave up on it about halfway through the year because I thought it was overkill – too many sentences per page, too long sentences, too fine detail. I am a grammar person, and too much of this program seemed like grammar busy work – just because we can, we should.
But I have a goal for grammar: I want to be able to talk about writing in the technical terms and edit knowing what I'm doing and why. To do that I do not need to know every possible esoteric, abstract grammar concept. I need to know the working parts of everyday English, and I need to keep up my skills by diagramming a sentence or three a week. Parsing and diagramming 20 sentences per worksheet is insane and fatiguing, and many seemed to be complex for the sake of being complex, not for the sake of being good sentences. So I said, "Nevermind. We'll do diagramming with writing instruction next year."
2. Middle kids reading to the youngest.
I assigned my 10yo & 8yo to read to the 5yo daily. This was not only to ensure the 5yo got a better variety and quantity of picture books read to her, but also ensured my middle kids got some more reading practice that seemed more like a responsibility than a drudge. It worked fine for the first half of the year (when they were 9, 7, and 4 respectively), but then my 5yo went through a stubborn phase and didn't want to be read to. On top of that, the middle kids managed to argue over who was going to read what when.
So I shrugged and removed the provocation from their clipboards. I still do plan on trying again next year, but with some modifications based on this experience (they will alternate days and I will assign books).
3. Trello.
So, in the middle of our second term, my husband helped me come to the conclusion that we needed to give up the Trello checklists. Yes, ever since October 2017 we've been using weekly checklists on paper and haven't really looked back. At first the kids were disappointed, because using an app is fun, but after the first 2-3 weeks, they have been completely on board. Turns out it's easier to focus when moving from a paper checklist than from a screen. The screen was increasing dawdling, procrastination, and zoning. Remove the screen, increase the focus. Period. Worth it, even though Trello was fun, nifty, and effective-but-for-being-on-a-screen.
Thinking through what did and didn't work – and why! – is a better place to start planning from than a blank slate approach to a new year.
Iterate on this year, don't scrap everything and start from scratch.
Make smart changes for the school year.
Time for planning another homeschool year!
And we all know planning is the best part. Eventually we have to get down to business and work the plan, but this is the time of year we get to dream and imagine a school day where no one argues, where everyone starts their letters from the top, and where naps are regular.
Ha. OK, so, then we have to come back to reality and recognize that our plans are only going to work out halfway decently if we take into account what real life is like. Hence, the homeschool audit.
My oldest will be in 8th grade.
When planning eighth grade, perhaps more than any other grade, you have to consider what your plans are for the following years. Will you choose a day school high school? Then your year must focus on ensuring they'll be ready for tests, specific studies, and homework. Will you homeschool high school? Then your year should include training for independent study, writing instruction, and making sure you're ready for whatever extra requirements your state might have for tracking and crediting work.
Our current plan is to homeschool through 10th grade and then send our kids to the local community college, where they can graduate with their AA & high school diploma (if they want one) at 18 – it's what my husband and I did, and it worked well for us – plus, it means I can pass on doing high school science.
So, that means I have only three more years of homeschooling my oldest! With our three-year-history-cycle plan 7th-8th-9th is a set, then we'll see where we are with 10th and then on to community college (where he can take lab science classes and have a math instructor for the higher levels).
So 8th grade is primarily a continuation of what we were doing in 7th grade, because except for a few missteps, it was a great year.
Second time through sixth grade for me!
Sixth grade is the beginning of middle school, and Jaeger's work will begin increasing in difficulty. A few of his assignments might stretch him, but I think it should also be rewarding – we don't want just gruel and grind, we want challenge and reward.
He'll also get a step up in independence, but with plenty of accountability along the way. In Susan Wise Bauer's terms (<—- I love that talk), he'll be a "check in at beginning and end of day" student. Last year we worked on the habit of going straight to the checklist after finishing one thing instead of taking a break or postponing it. Business before pleasure. We do our work before we play. We'll continue that pattern and those mottos this year. However, his checklist will be digital and on the computer, so I think he'll be even more likely to want to "check" his list.
I think it'll be a great year. I'm getting kinda excited for it.
Homeschool plans for the younger 3
This year I have two elementary students and two middle school students – plus the toddler that I suppose I should start calling a preschooler.
My 8-year-old, Ilse, will be in 3rd grade. She still needs practice reading, so time for that must be reserved. My 6-year-old son, Knox, on the other hand, is currently reading through the Redwall series – he is a fluent reader. According to his age, he'd be 1st grade. According to the level he works at in most areas, he'd be somewhere between 2nd-3rd grade, except for his handwriting.
When I make my plans for these two, I am so glad I homeschool and do not have to choose a grade to put them into. I can work with each of them where they are in each area – assigning them a grade level is only for the purpose of communicating with the outside world. Knox will be reading widely (like a 3rd or 4th grader) while practicing holding his pencil correctly and starting from the top to form his letters (like a Kindergartener). Ilse will practice her reading (like a 2nd grader) while learning cursive (like a 3rd grader0. Both of them are doing well in math; my fear last year was that Knox would catch up with Ilse in that area, also, but Ilse made steady progress and clearly has a preference for the concrete world of numbers.
Typically I would keep school very light for a 6-year-old, and though his table work will be minimal, Knox is bright and needs his mind engaged, so he will be joining our group lessons instead of playing with his younger sister during that time.
What Worked & What Didn't for Our Elementary Kids
This last year I had a precocious (in all but handwriting) first grader and a third grader. Next year will mostly be a continuation, because now on my third and fourth time teaching this age, I have pared down to what matters, figured out what works, and become more consistent.
Even so, it's helpful to figure out what's not a good fit for this set of kids and this season, and also focus on the key practices that are worth doubling down on next year.
What worked in our homeschool for the elementary kids this year.
Monday Meetings made our weeks.
Mondays after Morning Time, I touched base with each of my students. If I needed to look over work or get something rolling, this is when it happened.
It seemed like something I did for the older students, and then only did a little tag-along meeting afterward for the middle set, but I noticed they ate it up and were always sad and disappointed when I cancelled on them.
Their checklists don't need adjustment or updating and they aren't independent work, so they don't really need a Monday Meeting. But it provided that connection point where we could sit together with some special time (even if it was only 5 minutes), go over their checklists and my expectations, and look at the calendar for the upcoming week (their favorite part).
Since making connections is not my specialty, I need to run with what I've got going here.
Moving forward: Monday Meetings are a priority practice.
Classes with friends create consistency.
This spring we completed our third year of Elementary Lessons with friends. This is my secret to consistency and pulling into "lesson mode" even if I don't feel like it or don't want to. Not only are my kids depending on me to pull my act together and get started, other people's kids are, too – and they're showing up at my door.
On top of that, the kids have friends learning the same things, doing the same things, and that is good for them.
Plus, I've found that group narrations are way easier to get rolling.
Moving forward: Elementary Lessons will continue on into its fourth year – some graduating, some starting, but still holding steady and strong.
Studied dictation was efficient and effective.
I have a student who is not a natural speller. She has not logged the same hours with words as the others, and it shows.
In her second grade year we used Sequential Spelling, which helped me get my older two boys just over the last stretch of phonics, really – with prefixes and suffixes and putting phonics knowledge into practice with pen and paper.
It didn't seem to be doing much for this child, and I saw a few blog posts around about studied dictation, so I decided to give it a shot. It made sense. It seemed like what this child needed was to pay attention – even briefly – to the way the words look on the page.
So I bought Spelling Wisdom from Simply Charlotte Mason so that I would have sentences at the ready, and each week (during that Monday Meeting) I would hand-copy one into her spiral notebook 3 times, twice in print and once in cursive. She copied it once a day, practicing any words she thought might be tricky (her discretion) by copying them three more times on the same page. On the third day, we'd turn the page and I'd dictate the sentence to her. If she spelled everything correctly, we did another one (and I'd choose a shorter, easier one and only do it two days to finish out the week). If she missed some words, we kept practicing and tried again on Friday or Monday.
It's hard to say for sure, but I do think her spelling is improving – she's spending some time really looking at words, and that is paying off more than the copying or dictation itself – those are means to the end. In any case, it's super efficient, which also makes me love it. It's handwriting & spelling & writing (because the sentences are well chosen) all in 5 minutes a day.
Moving forward: I will continue with studied dictation, and start the second grader with it, also.
What did not work for the elementary kids this year.
I started with what did work, because it's so easy to focus on what didn't. Nevertheless, we do need to look at what didn't work not to feel bad, but to make productive changes.
Coloring during Morning Time was distracting for all.
It seemed like a good idea to let the kids' hands be busy while we did Morning Time, but it was distracting and also stalling.
With the binders plus everyone's coloring supplies, the table was crowded, and people were in each other's space and business. Attention was not aided by this coloring. They did not sing if they were coloring, even if they knew the song. They lost their place in the binder because they weren't paying attention.
The coloring page appeared to be a vehicle into another world. Great in the afternoon, not so great during Morning Time. This wasn't the case for all the children, of course, but for some. Those who weren't transported by it were spending too much energy managing their stuff and the people around them to pay attention to what we were supposed to be doing.
Sigh.
Moving forward: No drawing, no coloring, but a shorter and simpler Morning Time that keeps everyone engaged and turning pages and participating.
My middle set needs more encouragement to read.
I've never assigned extra reading beyond the history or science spine (which we read aloud anyway in Elementary Lessons now). I've never said "You have to read an hour a day." I've not made reading a prerequisite to some other activity.
I haven't had to. For my older two, doing so would have interfered with their own reading habits and relationships they were already forming naturally. I buy books, recommend books, strew books, but haven't assigned them.
My middle two need a bit more structure. They both do read, but it's not the default setting like it was before. Part of this is personality, but another part of this is that they have more friends, and neighborhood friends at that, and their own default setting is to be playing (often outdoors) with friends. That's a wonderful blessing, but it means whereas I had to go out of my way to facilitate friend time for my older two, now I need to go out of my way to facilitate reading time.
Moving forward: At least three days a week we'll institute a quiet reading hour after lunch – for myself also!
Make smart changes for the school year.
Aw yeah.
It's that marvelous time of the year where we get to talk Homeschool Planning.
When all the papers are crisp, the plans are neat, and the energy is renewed after a week at the beach.
This will be the year of consistency, of health, of clean houses, too, while we're at it. Everything will be great and magic and wonderful this year.
Oh.
Yeah, this will be our eighth year of homeschooling and I'm seeing a pattern. This year will be a lot like last year, actually. There will be areas we work hard in and see some improvement – not only in academic areas, but in how we apply ourselves (myself as much as anyone).
But let's forget about that for a moment and just look at the grand and glorious Plans.
This will be the overview, big picture post, and the followups will be more on particulars.
This year our students will be
12-year-old, 7th grade boy
10-year-old, 5th grade boy
7/8-year-old, 2nd grade girl
5/6-year-old, K-1st boy
2/3-year-old, toddler girl
Our days will be made up of these blocks:
Morning Convocation (previously called Circle Time)
Independent Work (7th & 5th only)
Tutoring Time (plus extra one-on-one "Colloquy" time with oldest)
Elementary Lessons (mini-co-op with my friend twice a week)
Electives
Quiet Time
New This Year
More narration
More audio books (we were light on audio books last year because I didn't have my act together)
More drawing
Book of Centuries & reading journal (i.e. commonplace book) (7th grade)
Individual math tutoring instead of a group math block
New strategies for student organization
Writing tied to history & science rather than being a separate subject
Content We'll Study This Year
Plus, of course, seeing as this is a fresh and bright new school year, I will also keep the house clean and tidy every day, keep consistent records of homeschooling, update the whiteboard every morning, and cross off every item on my to-do list every day. This year, the children will never argue and will always hold their pencils correctly. What? That's why I burn out after the first week? My expectations are a little out of whack? Ayup. That would do it.
Though there will still be messes made, confessions made, mistakes made, disasters made, misunderstandings made, yet we will continue, because it really is a good life, lived together, this homeschool journey.
Auditing my year
I was very pleased with the progress I saw in each of my children, the responsibility they started showing (borne out of a difficult year in that respect the year prior), and the interests they displayed. The things that dropped off were the things I did not check up on. For example, I thought they enjoyed the exercise of illustrating a selection from their assigned lit book but stopped asking to see it after the first term. I found out in the fourth term that both boys had stopped doing it. My fault. Consistency in checking is vital – I knew it and I still let it slip.
Auditing my schedule
Having others come do over half our school with us helped tremendously. It helped me stick to my plan because someone else showed up. It helped me keep my house more in order because people would be coming over. It helped me bring my teacher-mode to the table more consistently and it helped my own kids bring their attention better – it was a class, not "just mom." Our checklists also worked well, but only if I actually checked them. However, I was consistent in actually printing them and getting them to the kids, so that was a big improvement. I felt that too much of our day was committed, though, and we didn't have enough down time, particularly for the introverts of the household (myself included). That meant there wasn't regular, reliable free reading time – and that's not ok. I'm arranging next year to still rely on the accountability that comes from working with others but having all those things finished by lunch.
Auditing my stuff
Stuff is always the constant frustration. There's so much of it, especially with more students plus a toddler-preschooler. The most common supply-related hiccup was pencils. Everyone has their own, color-coded mechanical pencil and it works wonderfully when they put their pencils in the easy-to-reach, right-in-the-most-convenient-place pencil jar. The pencils themselves and the policy was great. This was the year I insisted upon them keeping track of this one single thing and having to find it themselves if they misplaced it. I did a lot of impervious holding-of-the-line – which included nobody being allowed to use someone else's pencil. We'll keep at it next year, but I'll add an alarm for our school days for EHAP time that includes "check all pencils are in the jar." I also need a more obvious way and place for kids to turn things in when they are done. I'm thinking a magazine holder on the counter. I also need a scheduled spot in our morning (or lunch time) to check all work that has been turned in. A magazine holder could go in an obvious place on the counter during the school day but be put away when it's not needed.
Auditing my flow
What I actually needed in our flow was more consistent and reliable one-on-one time, especially just to check in with my older kids. I struck on a plan right at the end of the school year that seemed to work for us: I'd take one child out at a time and we'd "get steps" together down the street. I could ask them about what they were reading, if they were having any difficulties, what's on their mind, and since we were also getting steps, narration didn't drive me up a wall (it usually triggers all my worst impatience; seriously, listening to a rambling narration is torturous to me, yet I know it's vital for them). For next school year I'm blocking off time for one-on-one spelling with Ilse, one-on-one handwriting with Knox, and "narration with steps" times for each child. It might not happen everyday, but a few times a week will be better than nothing.
Make smart changes for the school year.
The blocks in our homeschool week
This year we are now finishing was a muddle-through year with the pregnancy and newborn stage going on. This coming year will be a year I need to make myself step up to the plate more consistently and up the ante (Hm, can we play poker and baseball at the same time?). If prior experience is any indication, the 8 month to 18-24-month period is a lull between the exhaustion of newborn days and the intensity of toddler days, so I need to remember to make hay while the sun shines (how about farm and baseball and poker?).
Ok, I'll stop with the mixed metaphors and get right to it.
Homeschool Essential Subjects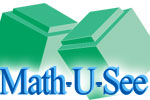 Math – I am still happy with Math-U-See, so we'll keep chugging along. Even with the interrupted and half-hearted school year, both boys made it through almost one-and-a-half books. They both still need fact drill to keep the basics fresh, and for that we'll use Calculadder. Last year I just gave these to them as an extra math sheet, but this year we'll do them the "right way," as timed drill. I'm going to start them right at the beginning with lesson 1 (writing all the numerals) and make them progress through one by one. I think success with higher math will depend greatly upon their facility with the basic functions and facts, so I'm not hesitant to camp out there and to return again and again. Ilse is in the ambiguous Pre-K-1st category that really shouldn't even exist. Because she wants to do math and is showing definite aptitude for it, she will continue working through Primer and move on to Alpha. She would probably be done with Primer if I'd actually been working with her on math this year; I have been the one holding her back because giving her teaching time in math was not on my agenda or priority list. I'm not concerned about it, but now she is also on my radar for needing math time.
Morning Time – Even more important than knowing math facts is having God's Word hidden in our heart. It is often hard to think of it in that way when planning a school year or a home schedule, but it is true.
But seek first the kingdom of God and his righteousness, and all these things will be added to you.
Clearly, it is not that knowing math facts is not important, but that we must fight to keep our priorities in the right place. In our house, Circle Time is where we seek first God and His Kingdom, so it is not a nice addition, but an essential. During Circle Time we build our family culture through singing and praying and reciting God's Word together.
Latin – The foundation of our "language arts" studies, Latin is a core subject. In our Latin studies we get not only Latin, but also logic, grammar, and vocabulary. It is a hard subject, but it gives great dividends for the time invested. We use Latin for Children. Hans and I will finish up the last couple lessons of Primer A and then move into B. Jaeger will begin with LFC A.
Phonics & Read-Alouds – Ilse is in full learn-to-read mode now. I will continue her in phonics instruction with TATRAS, supplementing with Bob books, then Rod and Staff Pathway Readers, then Cynthia Rylant and Arnold Lobel I-Can-Read books from the library. Her instruction time also includes read-alouds, primarily fairy tale anthologies, favorite picture books, poem anthologies, and Bible stories.
Weekly Meetings – This is new for this year. It's not really a subject per se, but it is my effort toward teaching through relationship, growing them in confidence and responsibility, and training them in life management skills. We started off this year with meeting one-on-one on Monday or Tuesday, and the boys loved it. I couldn't keep it up, but I want to return to it this year. I want the boys to feel like owners of their work rather than like slaves being put to forced labor, and this is my practical solution to accomplishing that in real life. We'll have a one-on-one planning & pep talk meeting Mondays and a one-on-one followup meeting on Fridays.
Homeschool Enriching Subjects
Lessons – Twice a week I will have an hour and a half with Hans and Jaeger and two neighbor friends (good friends who just moved onto our street!) to cover those good-to-have subjects that often get lost in the shuffle of a busy family life. Here's the real kicker, though: My 5-year-old and 3-year-old will be at said neighbor's house during this time! So, with the wild cards removed and the lessons as an appointment and commitment with others, it might actually happen with regularity. We'll do Bible, history, and science/geography/nature and, depending on our time and how things go, some art & literature study. I am hoping we will work through two Shakespeare plays together. I think we're going to have a great time!
Since I think the best thing for preschoolers is to have plenty of free play time, I am not concerned with what my friend decides to do with the young set at her house during this time. I am happy they will all have time to play without the older ones to influence their games and talk.
Writing & Speaking – Language skills is our focus for the year, partly because it seemed to be the right time to jump into a writing class (that I will be teaching) and take advantage of a local junior speech class being offered. It's been three years since I've taught a writing class (which was for my sister and her friends), and ten since I started teaching writing, and now here I am actually starting a class for my own. Crazy. Super-far-away-someday is beginning to arrive.
Independent Work – I am keeping this time reserved but not filled with extra work because I don't want to dilute the meaningful studies we're already committed to. The boys will have to finish any math they didn't get done during the allotted time, work on writing and speech homework, and do some daily extra Latin work. I am happy with their geography knowledge, so I'm not going to add in more map work. We will do touch-typing instruction this year, but I haven't picked a program yet.
Book Club – Here is where it is my turn to have the young set and my friend's turn with the older ones. She will be doing a book club with them, reading one or two titles a month. Hopefully through this time they will learn how to engage with what they would otherwise simply consume, learn to verbalize their thoughts and improve in conversation skills, feel a bit grown-up, and have a good time sharing in the love of reading with friends.
Nature Study – This is another thing we'll be doing with friends this year. Our plan is to alternate book club and nature study days, again hoping that making the calendar commitment together will make it actually happen. We have a list of potential spots that I plan on checking out with the kids over the summer. We'd like just 2-3 spots that we can visit a couple times and really get to know (and, hopefully, love). However, things like stroller accessibility and toddler-drowning-potentials are a real factor that must be considered. It will be a low-key endeavor, involving mostly walking, attempting to keep track of 14 children (10 of whom are 6-and-under) between 3 moms, and encouraging the children to observe rather than just run and yell and play. If we can manage to get some of them to sketch, then it will be a wildly successful endeavor. Considering our demographic, I'm skeptical we'll see or hear much bird life. :)
Music – We will continue with piano lessons. We will also attempt some singing lessons, probably during Circle Time. I will continue my low-key, exposure-centered composer study: simply playing one composer per term during morning chore time. A few years ago I planned out a 3-year composer rotation, and this year will be year 3: Schubert, Mendelssohn, Stravinsky, Rachmaninoff, Liszt, and Holst. And, during Advent and Passion/Easter, we'll listen to The Messiah.
---
I did my best to keep things simple: much, not many. Not only that, but between our summer start, but the classes fall starts, and my friend's promptings, I'll actually be starting gradually instead of going whole-hog, all-in, straight from the get-go. I hear that starting gradually is a key to longevity and making it work, but I've never managed to hold off in that initial burst of enthusiasm.
Now, if any of you have any secrets for pencils not disappearing (at convenient times) or crayons actually being kept in good shape for more than two weeks, please tell me!
---
It is so tempting while planning for an upcoming school year that is still a few months away to get grandiose ideas about the possibilities. I am an optimist, and there's nothing like the beginning of a calendar year or school year to fill me with unrealistic idealism.
To keep my inner optimistic idealist at bay, I limited myself to 3 goals, 3 priorities, for this year. These aren't SMART goals. They are still rather idealistic, but they are also abstract. The point, after all, is developing these people along these lines, not accomplishing the goals regardless of the person. These are our priorities for the year. If something happens and things fall apart or if some new shiny option presents itself, these are the filters for our time this year.
Because one overarching goal is encouraging lifelong learning, which I as the teacher must model if it will be taught, and because I have the privilege of living a home educating life, I get three educational goals for myself, as well.
Myself, 31-years-old
Undertake diligent reading, including SWB histories & good progress on TBR piles. Specific goal: 52 books in 2013, 75 books in 2014.
Begin self-taught piano lessons, finally.
Build the habit of writing daily.
Hans, 10-year-old
Practice good expression: orally, in writing, in conversation, and in Latin. (trivium)
Progress through math & music as mastery is achieved. (quadrivium)
Grow in self-discipline, work ethic, and responsibility.
Jaeger, 8-year-old
Practice good expression: orally, in writing, in conversation, and in Latin.
Progress through math & music as mastery is achieved.
Grow in self-discipline, work ethic, and responsibility.
Ilse, 5-year-old (6 in January)
Work on reading as developmentally appropriate.
Work on math as she masters lessons and wants more.
Foster her faith one-on-one (Bible stories, conversation, Scripture memory, doctrine, catechism).
Knox, 3-year-old (4 in February)
Reliably potty trained.
Be read aloud to daily.
Memorize Psalm 1 and the catechism at least through Q&A 20.
Geneva, 1-year-old (in November)
Hear Scripture and other good language (read-alouds) daily.
Be loved.
Grow.
A Peek at Our Week
A note on the color coding: yellow is school times, blue is times out of the house, and green is housework time.
This is the overview schedule, not the detailed sort with a column for each person, but it is enough to give a picture of the flow of the days. Things like nap time isn't on there, because there just really isn't such a thing anymore at our house. None of my children have been good (i.e. long) nappers, and a baby's routine changes so often that it's not worth planning on, in my opinion and experience. The baby (who will be 9 months when we begin and 18 months when we finish) will simply be juggled through the day: When she naps, I'll either focus better on whoever I am with or I will send the others off and shut myself in my room for a brief moment of peace and quiet; when she's awake, she'll nurse and be on my lap or eat berries and apples and beans in her chair or play on a blanket on the floor or be contained in the exersaucer. Perhaps I might even be adventurous enough to sometimes take lessons outside and let her wonder in the yard when she starts moving. I've never yet homeschooled without juggling a baby or toddler in the mix, so I don't really worry about it anymore. We'll just muddle through and make the best with however it plays out. I've never had success in trying to schedule a baby to be convenient, and I've given up trying. Babies always change right after I figure out how to manage their current stage.
Besides, the language exposure is good for them, right?
We'll see, too, if we can take advantage of my husband's new work-from-home job and have a short in-house "lunch date" after the kids' lunch and while they get a play break.
I don't schedule the boys' reading time, because I haven't had to yet. They choose to read, though the amount ebbs and flows – as it does for me. They will be reading, probably on average about 1-2 hours a day, but it'll be on their terms and fit around other opportunities or inspirations. My oldest two are natural readers, so I recognize this freedom might not be possible in the future for all the children, but right now it works just fine for us.
What Worked in Our Homeschool This Year
It is tempting, this time of year, to skip right to discussing next year's plans and leave this year we are wrapping up in the dust bin of forgotten memories.
But we can't adequately plan for the next year without pausing the evaluate what did and did not work this year. How our students have grown, how our students need to be challenged next, this is information that comes when we take the time to look back and assess how things went.
Math
I still love Math-U-See. Hans completed over a book and a half, which when paired with his more-than-one-book progress last year, brings him up from "behind" the book number matching his grade. So, my trust in their system and the mastery approach is paying off. Jaeger, though two years younger, is only one book behind him, so math appears to be his strong suit.
I did use some Calculadder for math facts review, but also decided this last month that xtramath.org is simply the best method for fact mastery.
Language
This year the boys were in a speech class which was stretching and very good for them. I also am teaching a writing class for Hans and Jaeger and some of their friends. Their writing ability has improved greatly this year with the sustained attention being given all year. Latin lessons, however, got mostly ignored when the speech and writing homework took all the one-on-one time and energy I had.
Morning Time
Our memory work binders continued to make Circle Time much smoother and easier to pick up and start. I also had to remember to charge my iPod most evenings so that I'd have the battery power to facilitate our singing, and that's now nearly a habit. :) I think we are now over the difficult stage of Circle Time – the older boys are won over and it is nearly a habit. Everyone feels it when it's missing from our mornings. Having older ones on board, carrying on the show when little ones need to be dealt with, is a huge help. But sticking it out until we got to that point is how we got to that point. So, if you're still in the "winning them to it" difficult stage: Stick to it! It will pay off!
Content Areas
We finished books 2 & 3 of Covenantal Catechism, covering the Old Testament and how God kept His promised line to Christ despite sin and Satan. We read all of The Story of the Middle Ages and got a start on The Story of the Renaissance and Reformation. We did most of Young Peacemakers, but didn't quite finish. We also read A Child's Geography: Explore His Earth (we didn't do any of the activities).
We saw 2 live Shakespeare plays (Hamlet & Midsummer Night's Dream) and watched 2 Shakespeare movies (Taming of the Shrew & Henry V). We listened to audio performances of Taming of the Shrew, Midsummer Night's Dream, and Henry V, and the kids acted out their favorite scenes with finger puppets. Shakespeare this year was simple and a huge hit, so I'll write a post of its own for that.
Of course, wide and varied free reading covered a lot of bases for my 10 & 8 year olds. I plan on making several book list posts over the summer, so I won't go into that now. I didn't assign any particular books. I just stocked the shelf with medieval biographies and stories (including Arthurian legends) and they've all been read multiple times in the course of a year.
We (my friend and I who do school and life together) also bought real nature journals for the kids and we have done 3 or 4 nature walks (we'll do some while we're on break, too) and a hand-full of backyard nature observations, too. It doesn't sound like much, but it's an improvement on previous years, so I'm putting nature study in the "success" category.
Schedules & Organization
A huge secret to our increased consistency and amount of material learned this year was scheduling things with other people. So, speech class happened because there was money out for it and an appointment on the calendar. Writing class happened because people came to my house and paid me money to teach it. Elementary lessons happened because 2 extra kids showed up at my house at 1pm every Tuesday and Thursday and my friend stopped by to pick up my preschoolers. So the preschoolers got an hour of picture books those days (something I just never do, to my shame) with my friend, and we worked through Bible and History and Science at my house.
I was way more consistent because I committed myself to people other than myself. :)
Putting together all the materials in specific homes worked really well for us this year, too. I wrote about them all in my 31 Days of an Organized Homeschool series in October. I straightened them all up each break week and they are still going strong at the end of the year. I love file boxes (not crates).
And I am more and more in love with the 6 weeks on, 1 week off model of year-round homeschooling. Absolutely worth it to start in July to have those breaks in February, October, and to be done in May!
Other Good Signs
Some books for next school year arrived and Hans browsed them while sorting them into piles. He commented: "I feel sorry for my friends who think reading is part of school work. I think reading is for fun."
Mission accomplished.
What did not work this year.
Of course I'm already thick into planning out our next homeschool year, but pausing to reflect on the year we're just wrapping up is an important part of planning for the next year. The only way to know what to add, what to remove, and what to tweak, is to know what went right and what went wrong this previous year.
I've already written about what went well this year, so now it's time to talk about what didn't work well for us.
Less Quiet Time
This year was the first year we did not have quiet time in the afternoons. We had something every afternoon during the baby's nap time. So, the baby got a nap, but the rest of us were not only working, we were working with other people in a class setting. After that time was over, then, the baby was up, the younger set were anxious to run around noisily, and neighborhood friends were ready to play. Myself and my two oldest are introverts, and it wasn't until early spring, when one of these classes ended, that I realized that we were just worn down from having much more social interaction and not having any recovery time afterward.
So in our schedule for next year, I have reserved 3 afternoons a week that are going to be quiet reading and notebooking time. We survived this year, and could make it again if it was required, but we introverts need quiet for energy recovery if we're going to thrive, so I am going to prioritize making that happen regularly.
It was also the first year that we had a five day school week instead of a four day week. Previously, we took Mondays off as our day for errands, appointments, field trips, and cleaning up the house after weekend entropy. I did not anticipate how much not having that house-recovery time would affect me and my ability to keep up with house routines and errands. Somehow there has to be time set aside for catching up around the house, for going to the grocery store, and for taking care of the incidentals that pop up. Just leaving them to fit into the margins means there really is no margin and the only way to get to house chaos is to take a day off.
I am still not sure how to adjust for that, because I don't think we can do a 4-day school week anymore. But I am going to take a hard look at that assumption and also make house and life recovery time a block that gets weekly attention one way or another. Assuming these things will just happen "some time," but not leaving or making time for them, is a sure way to think the day has margin when it is actually full-bleed.
Less Latin
We got through just under half a book each for Hans (finished Primer A, into Primer B) and Jaeger (Primer A), but we only did Latin about half our weeks. So when we were doing Latin, we were making good progress and it was simply my dropping the ball and not difficulty that kept us from Latin. Speech and writing classes took up more independent and one-on-one time than I anticipated in my plan, and on top of that, Latin required the most out of my own brain and energy to keep us going, so I dropped it like a hot potato when I felt like I didn't have it in me (apparently, this was about half the time).
We aren't doing speech next year and I still have decisions to make about how to approach writing, but I'm moving Latin up the priority chain. The good news is, both boys usually enjoyed doing it and wanted to do it, so it really was all on me that it didn't happen. I'm wasting great potential if I continue to postpone their enthusiastic requests for Latin because I'm not in the mood.
Handwriting Fail
So, my oldest nearly 11 and my second son is nearly 9. They can't do cursive. They start several letters from the bottom. They write a b by starting at the top and looping around from the bottom. I cringe and feel guilty when I watch them write.
They do, at least, hold their pencils correctly.
But, both of them love to draw and have been copying letters ever since they were 5 and 4 – and no 5-10 minute handwriting lesson was going to fix the habits they picked up on their own. I could correct their pencil grip with a hawk's eye in the midst of life, but couldn't (or didn't, anyway) watch their letter formation vigilantly. I am undecided about how much energy to put into teaching them cursive or correcting their incorrect letter formations.
However, I still have 3 children left whom I haven't yet failed in this regard. So I have vowed to myself that I will at least try with them. That means no skipping handwriting as an easy out for my 6-year-old and 4-year-old. The 6-year-old has only just started copying on her own, doesn't do it much, and is much more keen on doing things "right."
Inconsistency
Always, right? Will there ever be a year where I don't list this as a failing?
Both my older sons have requested for the next school year that we actually do Monday meetings every Monday and that I put up our day's plans on the white board every day instead of only once or twice a week. They really enjoyed having their own checklist and plan where they could write what was happening that week and what they wanted to accomplish (they each picked a book and listed a goal or project if they had one). We did pretty well with them until Christmas, and just never got into the swing of it again after the new year.
Again, they enjoyed and wanted it, and it was all me dropping the ball.
So, can I make "not dropping balls" a goal for a year? Perhaps it would be better to determine to keep up the important balls dropped this year and drop different balls next year.
The important thing in looking back over the failures of a year gone by is to learn from them without getting stuck in them or stuck in the seeming futility of trying. Review the "successes" list again. And, look for the hidden successes and blessings even in the flops; they're there if we're willing to get over ourselves and credit them.
Make smart changes for the school year.
Homeschool Hours – Planning by blocks
Since school planning is not only on my mind as we prepare to begin, but probably on many of your minds as you finish up one year and get ready to move on to the next, it seems timely to write about the components that make up our school days.
Morning Hour(s)
Morning Time
Listening Hour
Independent Work
Independent Reading & Tea Time
Morning Homeschool Hours
It might seem odd to include our breakfast and chore time in our school plan, but I am a big idea thinker, and it all is one in my mind: training and raising up the children is all aspects of life. Plus, we fit a few academic things in there anyway.
This format isn't new for us; this is what has been working well for us the last couple months, which was only a tweak from how we've been doing our mornings for years, so I plan to keep it for next year, and for the foreseeable future.
People at our house start getting up around 7, and usually everyone is dressed and eating breakfast by 7:30 at least. When I'm on the ball, we listen to our playlist of a Proverb & Psalm — using an audio Bible — while eating breakfast. That not only gets us in the Word first thing, but it also helps breakfast go faster, because their mouths are focused on eating and not on telling jokes or playing guessing games.
On a good day, chores are completed by 8, but we haven't had more than a handful of good days in the last few months. So I've decided to acknowledge reality and not always be cracking the whip in the mornings, trying to get us going on school by 8 like I did at the beginning of last year. Instead, by fiat, breakfast time will be declared over at 8, slow pokes disbanded from the table and sent to start their business. The first thing people are supposed to do after eating is clear their place and start their work.
While the kids start on chores, I turn on our composer for the term. I make sure the laundry is going and my other morning chores are done (usually they already are). I ride herd as needed and change and dress the 2-year-old.
The reading children have a chart to refer to that directs them straight from their morning business (room tidy, brush teeth, etc.) and chores to piano practice and math. When I've taken care of the toddler and completed my morning things (yes, including an email check or two), I pull out the math bin. The classical music is still playing in the background, and Knox has probably found a new brand of trouble for the day.
I pull out a drill page and lesson page (or go get the computer & DVD ready for a lesson) for the older two boys to grab when they are ready. I pull out a "math" page for the toddler and stick him in his chair — buckled — with his crayons. This past year I did the same with my 4-year-old (without the buckling part). Since she is displaying readiness and eagerness, and thrives with one-on-one time much more than the boys did, this coming year I will sit down with her and do a little math (counting & writing numbers) aas well as a little handwriting (about 5 minutes).
Whenever the first piano student starts practicing, I turn off the classical music before my head explodes.
Then the two little ones can get down and play or go outside. This usually doesn't happen smoothly. Almost always the toddler or preschooler or both have other ideas about what they should be doing, but for the most part I am impervious, give them 2 choices and send them to their rooms or bed if they don't like their choices.
Then if needed, the boys can bring any math questions and I can work with them. Or, if they finish, they stick their paper on the counter (I am hoping to figure out a better inbox for papers I need to correct) and I go and correct what's there. If they have any wrong, I call them and we go over it and they have to redo any that are wrong until they have 100%. Then they file their finished sheets in their inbox.

If they've finished before 9, they can go play outside until I ring the bell for Circle Time to start at 9. If they haven't finished their math by 9 (which is unusual), it becomes their independent work and we still start Circle Time.
Well, I cheated, I guess, that's two hours. Two hours in which
we dress
we eat
we listen to a Proverb & Psalm
we tidy up
we do morning chores
we listen to our composer for the term
we practice piano
we accomplish our math
we get in some preschool time
we might even get a small recess
In all, we warm up for the day.
Homeschool Morning Basket Time
Circle Time is our all-together time, and takes around an hour, give or take 10-30 minutes based on people's cooperativeness. Hans and Jaeger will have their hands, mouths, and eyes engaged the whole of the time. Ilse will have her own binder so she can "follow along" if she wants, or she will be able to color. But she'll stay at the table. Knox will have the option to sit in my lap or color in his chair or play at the nearby children's table with one activity bag — and he has the option of moving between these three options.
Looking over the Circle Time plan for this year, I might need to adjust the schedule to start at 8:45 instead of 9, to ensure we're done at 10 — which we will need to be for various summer activities like swim lessons and for our regular friend time, every Wednesday at 10. I hope to have math, piano, and Circle Time done before we do anything, or go anywhere, else.
Being able to get these basics done before 10 is one way that schooling through the summer is possible. We can get some school done in time to still meet friends at the park or go swimming, eat a picnic lunch, then return and the boys can finish up the rest of their work in the hot afternoons while the little ones rest or sleep.
Homeschool Plans for Listening Hour
Thinking of these hours as separate blocks will, I believe, be a sanity saver during late pregnancy and new baby days. It's not that I don't have an ideal flow we will work for, but hopefully this will help me get over my "Well, it didn't happen when it was supposed to so it's just not going to happen at all" thinking.
Listening Time is what most people call "Read-Aloud Time." However, this year all our read-alouds are on MP3. Awhile back Matt installed Airport speakers into the living/dining room, so I can turn on a playlist from my iPad or iPod and have it piped loud and clear into our dining room. When the reading aloud doesn't depend on me reading, it means I can give "serious eyes" to a whiny preschooler, wrangle an active toddler, pass out new coloring pages, quietly confiscate misused crayons or pencils, and otherwise manage the situation without interrupting and stopping the reading time. Plus, if hands-on management is not required of me, I get crochet or cross-stitch time, which I find calming and satisfying.
During Listening Time the preschooler and toddler will be free to play nearby; they do not have to sit quietly the whole time. They will be welcome to sit and color at the table with us, or play in the same area (we will be in the dining room, which is open to the living room), or move between the two options, as long as they don't squabble.
Plus, when I am tired in the third trimester & newborn days, it will be easier to hit play than to spend 45 minutes reading aloud.
Here's our plan for Listening Time this year:
5-10 minutes of listening to the ESV Audio Bible. This year I hope to make it through Genesis, John, Psalms, and 1 & 2 Corinthians.
2-5 minutes of poetry from A Child's Introduction to Poetry. We'll be listening to the same 5 poems (one for each day of the week) for a whole term.
15-20 minutes of history from Story of the World, Volume 1: Ancient Times.
5 minutes of either Grammar-Land by M.L. Nesbitt or Lamb's Tales from Shakespeare.
5-10 minutes from Pilgrim's Progress.
While we listen, the older boys will have Dover coloring book sheets related to ancient history to color. We have about 30-40 minutes or so of listening, then Jaeger (2nd grade) will write 2 sentences about one of the selections we listened to and Hans (4th grade) will write 4 sentences on one selection. Most likely we will finish in under an hour, in which case everyone gets a break and recess — after cleaning up their stuff and clearing the table.
A Note on Our History Plans
So, I promised some unconventional plans. Using audiobooks so extensively is somewhat unconventional, but wasn't what I had in mind.
One unconventional plan is our history plan. This year we begin our history cycle for the first time, with the ancients. Classical conversations does a history cycle in three years; Story of the World does it in four years; Veritas does it in 5 years. How does one decide how long a cycle should be?
Back up from the practical, "What will we do this year?", question. What is your goal in history? What end are you hoping for? My goal is that my students enter high school or adult life with a strong sense of the flow of history, with large, solid "pegs" of the major events from Creation to the present. Then they can build detailed and deep knowledge in those later, more mature, years, depending on their interests. That goal is the filter I use for making our history choices. I don't particularly care about memorizing the name of each Pharaoh — two important ones will suffice — or even all the periods of Egyptian history. We are memorizing the Veritas timeline, and Veritas spends a good deal of time learning about each kingdom of Egypt. But I'm not going to spend most of a year studying ancient Egypt. One term is enough to give us an overview of Egypt's contributions, especially at a 2nd & 4th grade level, and particularly because I'm also not interested in sugar cube pyramids or mummifying chickens.
So, since I want a solid overview in the elementary years rather than supposed depth or fun projects, we'll do a 3-year history cycle: Creation to Christ, Rome to Reformation, and then Modernity. This way, each student might actually complete more than one whole cycle, which from my observations, frequently doesn't actually happen.
However, memorizing the Veritas timeline CC-style (the entire 160 event timeline each and every year), gave me sudden inspiration. Why not use Story of the World the same way? If my goal is a solid overview, then listening to Story of the World — all 4 volumes — is a pretty effortless and interesting way to do so, particularly if we get the entire flow every year, which we can with just 15-20 minutes a day, 3-4 times a week.
So that's what we're doing: every year we'll listen to the audio version of all four volumes of Story of the World. Even if a listening time like this ends up not in the cards some years, it wouldn't be hard to get all 4 volumes in during car time for the year.
Our focus on ancient history this year, then, will come during independent work and independent reading. The books we get from the library and the books assigned to the boys will focus on ancient times, even if we are listening as a group about Henry VII or Napoleon or Apollo 13.
Independent Work and Tutoring Time in Our Homeschool
When I declare that it is Indepenent Work Time, Hans (4th grade) & Jaeger (2nd grade) will head to their desks and their own checklists. Ilse (preschool) & Knox (toddler) will meet me on the couch.
Preschool: 15-20 minutes
With Ilse, and Knox tagging along if he so wishes, we will
Read an alphabet book, saying the letter sounds as well as their names.
Count to 100 with our Math-U-See 100-Chart.
Read a picture book of her choice
Read all or part of a fairy tale from that term's fairy tale anthology.

Choices from our picture book collection

Read a page or two from a poetry or Mother Goose anthology, switching the book each term.
After Ilse turns 5 in January, we might begin phonics using TATRAS if she seems ready and willing, or we might just continue with learning letter sounds with an alphabet book. I play phonics and reading instruction by ear; I don't think it's beneficial to begin before the child is ready and capable: Better late than early. Just as it's not worth the energy and concern to try to teach a baby to walk before he's ready, it's not worth the energy and concern to try to teach a child to read before the developmental ability has clicked. Every child is different, and just as I don't have a goal of babies walking by a year, I don't have a goal for children to read by 6 — although so far it's happened with my oldest two in spite of me and not because of me.
Mom's Break: 10-15 minutes
Then I get a little respite. I'll move the laundry, get some ice water, check my email, — and set a timer!
Jaeger's Independent Work (2nd grade)
Are you ready?
Jaeger's checklist for Tuesday through Friday: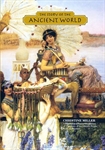 Yes. He can pick whatever part of whatever science book we have on our shelf: Astronomy, Botany, Zoology 1, or Zoology 2. I figure he'll retain more if he has some autonomy and can read what interests him at the time. Plus, then I don't have to plan out pages and we are never behind.
The beauty of this checklist is that I can have it up on the board all year long and it works without detailed planning or refreshing. Sure, he might not finish all of any one science book, but he'll have shown interest and learned something; he's only in second grade and an introduction and a fostering of interest is all I'm after in elementary anyway. This is where knowing your goals helps you plan. And, sure, he might not finish either of the history books, but what is more likely is that he will pick them up and read them outside of school time because that's the sort of boy he is. This list, then, keeps him going back to it even if he read the whole thing so he can process parts more slowly and reflect through drawing and writing. And if he's read the whole thing in his spare time and wants to skip around to draw about favorite parts the rest of the year, then that is perfectly acceptable by me. That's what ended up happening with Child's History of the World this last year and I think it was quite fruitful.
Jaeger's Tutored Time
So, after my little break, I'll either check on Jaeger and see how close he is to being done, or he'll be waiting in the wings for his time, with his completed work. Here's our agenda:
Go over completed work
Tell about what you read
Revise notebook page together
Penmanship
Telling me what he read is more along the lines of accountability rather than a real CM-style narration. And we'll revise his writing to correct spelling, ensure complete sentences and correct punctuation, and perhaps add in further description or style. He has copied a lot, but not written original sentences hardly at all, so I don't know what his style is yet or what he'll need.
Hans' Independent Work (4th grade)
Hans' list is very similar: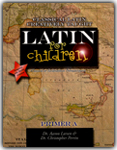 Hans' Tutored Time
When I'm done with Jaeger, I will call Hans, who will hopefully be finished. He will come with his work and we will
review his completed work.
practice penmanship.
revise his notebook pages.
do that Week's Latin lesson together.
When we're done, Hans will still have a few more minutes of work:
finish revising notebook pages based in feedback.
finish Latin work page if needed.
Those pages then go into my inbox so I can ensure it's done, but he can be done when he's finished.
We'll have to wait and see if this really will fit into an hour, but my experience thus far leads me to believe that some days it will and some days it won't. If it turns out that finishing in an hour is perfectly reasonable if they don't dawdle, then we'll use a timer to help learn some time management.
Knowing that if they take longer they are eating into their free play time, though, is usually a pretty good motivator.
Homeschool Reading Hour
Just as morning chores seems more a part of "life" than of "school," so to me the line between life and school is blurry when it comes to reading. Even when they are not completing a math worksheet every day anymore or filling in a blank map, I certainly hope they will be reading.
So far, my two readers are eager and voracious readers, whose technical reading ability outstrips their comprehension or maturity. I don't have to tell them to read; they just do.
Still, as I put together the plan for the day, I have to make sure there is time in the day for them to read, even though they will themselves find scraps of time to read, and they won't go to the car without having a book in their hand.
I also have an assigned reading list per term for both of them. I've listed 5-7 books for each per term (6 weeks) that they are responsible for completing. These are the books I'll ask them to share about during tea time, and most of them focus on ancient history (or related stories like Troy and Greek myths).
Then, most days, we will sit down together for an official snack: "Tea Time." Being pregnant, even I can have a snack without guilt — for the first half of the school year anyway. During tea time I will ask each boy what they've been reading and we talk about it. They love to ask me what I've been reading, as well.
We've never had much success with CM-style narrations immediately after readings, but they seem to give better narrations and have better discussion about what they've read when they get some processing and mulling time. Plus, when they knew they would have to narrate immediately afterward, I noticed they were reading differently — putting it in short-term memory rather than getting interested and engaged while they read. Tea time has given us the opportunity to discuss what they're reading while removing pressure and leveraging it as a relationship-building time rather than a school item to check off the list.
We have five weeks left of the 2010-2011 school year, and the next year will be upon us soon, with our year-round schedule. I have purchased all the books, made a million lists, and things are finally starting to consolidate themselves into right piles and bins and charts.
Third grade is a big leap. Honestly, what we will be doing won't change drastically, but to my mind this is the year we make "real" all our practice and trial runs. In the last two years I have figured out how I work best, how Hans and Jaeger work best, taught them to read, tried multiple ways of planning and scheduling, changed up the order of everything too often, and amassed a good collection of materials and books.
Now it's time to settle down and put into practice what I have learned by trial and error for the last two years and by reading for the last seven. I was pleased as I put together my plans to see that I am reusing many of the non-consumable materials I've used previous year. What we have done and used in previous years is all collected up in the "Home Educating" tab at the top of the blog.
So, I am going to post subject by subject the books and the plans we have for this coming year, hoping it will be helpful for others. Many of the things I am using or the way I am doing this is the direct result of other mothers sharing their details, and so I am now returning the favor and hoping I can contribute to others as much as so many have contributed to me. This will all go in a new tab at the top called "Current School Year."
Our homeschool curriculum this year
Morning Gathering (Circle Time): Prayer, Calendar, Mottos, Manners/Protocol, Hymns, Scripture and Catechism memory, history/Bible/language memory songs
Table Lessons: Math, Bible, Spelling, Penmanship
Couch Time: Poetry, Fairy Tales, Literature, H&J read aloud,
Group Lessons: World History Survey, World Geography, Nature Study
Hans' Tutored Lessons: Latin, Written Narrations, Piano (with Dad)
Jaeger's Tutored Lessons: Phonics/Reading, Piano (with Mom)
Ilse's Tutored Lessons: Alphabet & Counting book, Catechism & Psalm 1 memory, Nursery Rhymes & Picture Books
Hans' Independent Work: History and Literature reading, Map Work, Drawing, Book of Centuries, Poetry Memorization, Science, Picture Study
Jaeger's Independent Work: Poetry Memorization, Map Work, Drawing, Book of Centuries, Greek Alphabet, Geography & Literature reading, Picture Study
Other: Psalm & Proverb daily, Composer Listening, Free Reading, Chores, Yardwork, Gardening, End-of-Term Oral Exams
Return to the homeschool plan selections.
Homeschool Planning Help
I could try to go into a big, long article on how to go from blank paper to a completed school plan that's ready to go, but I'm not going to because my friend Pam already has done so, more thoroughly and more helpfully than a blog post ever would be.
If you need planning help, you need her free Plan Your Year Planning Kit.
And if you're discouraged by your own planning efforts so far, check out this great article she wrote: Four Keys to a Homeschool Plan That Actually Works
The four keys she outlines are pretty much the entirety of any homeschool planning secrets I might have – so I guess they weren't really secrets. :)
Seriously. Plan Your Year is awesome because Pam is the best at step-by-step instructions and keeping concepts approachable. If you need some help pulling together a complete and thoughtful school plan, there is nothing better out there than Plan Your Year.
---
Working the Homeschool Plans
Making a plan is one thing, but putting it into practice is another. Here are a few tips I have gathered over the years.
1. You have to begin the week & day prepared.
Being prepared is as much about being mentally and emotionally ready for the school day as it is having the papers ready. Being prepared – with papers and in mindset – is our work we must do before we can expect our children to be able to show up and do their work.
2. You have to know your intentions.
What makes a homeschool day? What counts? Unless you're clear on that, you'll never be sure you're done. Before you can work a plan, you have to have a definitive – and realistic – plan.
3. You have to pay attention.
Yes, the children must pay attention to their assignments and their lessons, but we must pay attention to them during school hours. Knowing what's going on and guiding the flow of the day is our job and it requires our attention.
4. You have to take action.
Homeschooling is not a top you can set spinning. The work of an educator is hands-on, energy-needed work. Getting the day started and moving is a critical piece of our consistency.
5. You have to inspect what you expect.
Just because you write it or say it doesn't mean it happens. Just because a book was open doesn't mean the work was done. If we want our kids to take their work seriously, then we must. If we want them to care, then we must care enough to follow through and check up on the work. The quality of the kids' work will be directly proportional to the attention we give it.
In fact, these five tips are each a module in my Work of Homeschooling course, found inside Simply Convivial Continuing Education. Check that out here if you want step-by-step help and accountability for being more consistent in putting your homeschool plan into action.
Find homeschool checklist help right here.
Planning Our Homeschool Morning Time
Morning Time (also known as "morning basket") is the most important part of our day, but it is not really a subject. It is a practice.
Morning Time is an integral part of language development in our house, but in addition, we heavily emphasize correct usage, clear communication, and wide reading. All these are a way of life, not limited to school subjects or school hours.
During Morning Time we also read and memorize Scripture devotionally and prayerfully, but I believe there is also value in catechizing our children and discussing theology with them. They ought to know their Bibles so they are not swayed by every wind of doctrine.
Updated Morning Time Resource Page coming soon.
Homeschool Curriculum Specifics by Grade
What preschool and kindergarten looks like for the oldest versus subsequent siblings is definitely different, because with younger siblings, learning and reading and all that is happening around them and they soak up a lot.
It might take you a few tries to find a good fit – don't feel like you have to have all the details and schedule ironed out perfectly before you begin. Pull a few things together, give it a shot, and it's learning by doing from then on as to what will work for you.
Homeschool Plans for the Early Years
Updated article all about homeschooling preschool, kindergarten, and first grade coming soon.
Homeschool Curriculum for Elementary Grades
The goal of the elementary years (roughly 7-11yo) is to fling wide the doors of interest and cultivate the habit of attention. In addition to skill-based work like math and handwriting, we read lots of good books on a wide array of topics. You might peg some as history, science, geography, or literature, but the point is that the exposure is consistent, cheerful, and broad.
Updated article all about homeschooling elementary grades coming soon.
Homeschool Plans for Middle School
The middle school years are transition years, and that makes them rocky at times. As mothers we want independence to look like easier days for us, and it turns out easier is what they want independence to mean, too. Expectations will collide. Hang on, hold the line, hold on to your child, and weather the storms of puberty. Be impervious.
Updated article all about homeschooling middle school coming soon.
Curriculum for Homeschooling High School
Updated article all about homeschooling high school coming soon.